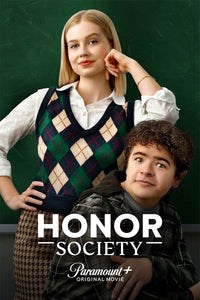 Honor Society (Commentary Track)
---
Hey Siri, play the Saw theme...
Awesomeness is back to bring us more pain in this sassy little high school romp called Honor Society, starring the one and only Gaten Matarazzo. Right out of the gate, it's got all the cringe we expect from an Awesomeness production... but is there something more lurking beneath the surface this time?
Oh and no, your speakers aren't broken. For the first few minutes we were having audio issues because I had hidden the wireless equipment under a chair and I guess that was causing interference. Fixed it for the track itself, but during the intro you'll hear a mixture of rough audio from the wireless mics and audio from the webcam's microphone. Let us know how the rest of the track sounds!

This is an audio file that is meant to be listened to along with the movie.