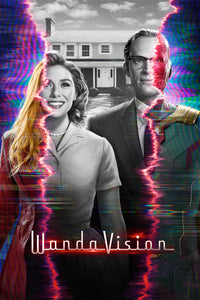 WandaVision (Commentary Tracks)
---
"I can't believe that I live in a world where Elizabeth Olsen is a star... no offense." - Jill

Ever wonder what it would be like to watch WandaVision with someone who knows nothing about Marvel movies, but everything about the Olsen Twins? Well wonder no more!
My sister Jill is back for more Olsens content, only this time the cute boys, bucket hats, and vacation destinations have been replaced by synthezoids, super powers, and suburban prisons. As if that weren't enough, Mary-Kate & Ashley themselves have been replaced by their very own little sister...
This is an audio file that is meant to be listened to along with the movie.