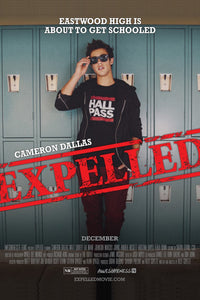 Expelled (Commentary Track)
---
You Get Me was our gateway drug into the world of Awesomeness Films on Netflix, and it was only a matter of time until we needed another fix.

EXPELLED stars Vine guy Cameron Dallas, as well as a host of other social media kings & queens, and it's basically just Ferris Bueller.

Why not? No, honestly. WHY NOT?!


This is an audio file that is meant to be listened to along with the movie.