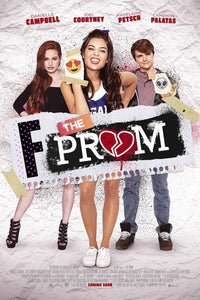 F the Prom (Commentary Track)
---
After revealing that we are diehard fans of the Teens React series, this Netflix selection from the Fine Brothers quickly became our most requested commentary track and honestly? F you guys for making us for making us sit through it.

We can't tell if this is meant to be taken at surface value or if it's actually a sarcastic commentary on youth culture, but either way it sucks and I'm not positive which would be worse. The only silver lining is that now you must suffer as well. Enjoy!


This is an audio file that is meant to be listened to along with the movie.