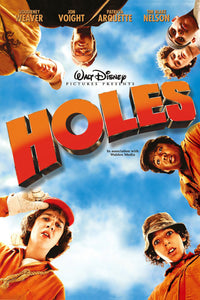 Holes (Commentary Track)
---
Pick up a shovel and swallow some Sploosh because it's time to watch HOLES! This has been highly requested since I first started recording commentary tracks years ago, so I'm very excited to finally bring it to you. Part sing-a-long, part quote-a-long, ALL SHI-A-LONG(BEOUF)!! ... Yikes. Sorry.
And if all that is not enough for you ungrateful little delinquents, I am joined by a very special guest... MY VERY OWN SISTER, JILLIAN!!!!!!!
This is an audio file that is meant to be listened to along with the movie.