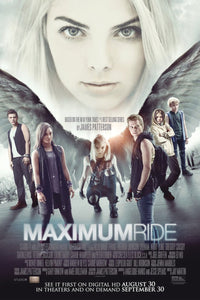 Maximum Ride (Commentary Track)
---
This movie combines two of my favorite things: hot orphans and sleeveless tank tops. I had never heard of the book series prior, but as soon as I read the synopsis of MAXIMUM RIDE on Netflix I knew I had to see it for myself. It's basically X-Men, but every character is Angel.
To tackle this one, I enlisted the help of Miles Bonsignore (Danger Friends), whom you'll remember from our Passengers commentary. So before you ask... yes, there are raps. PLURAL.
This is an audio file that is meant to be listened to along with the movie.