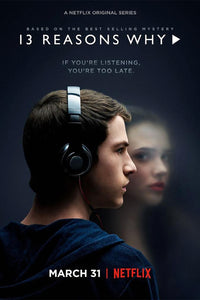 13 Reasons Why: Season 1 (Commentary Tracks)
---
If you or a loved one is experiencing thoughts of suicide, you should immediately LISTEN TO OUR COMMENTARY TRACKS FOR 13 REASONS WHY!
That's right, folks. Jacob and I binged every single episode of this Netflix original series about bullying and suicide in one sitting and recorded commentary tracks along the way.
Sit back, relax, maybe even draw a ba- uh, sit on the couch, and enjoy!
These are audio files that are meant to be listened to along with the movie.