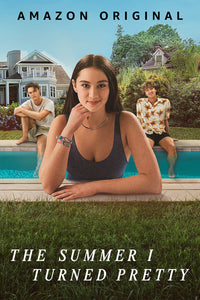 The Summer I Turned Pretty: Season 1 (Commentary Tracks)
---
From the writer who made you fall asleep to all of her other movies...
I don't know why I thought it would be a good idea to watch The Summer I Turned Pretty. I guess I remembered how much fun we had recording commentary tracks for the writers' previous series, To All The Boys I've Loved Before, but completely forgot how painfully boring those movies were.
Welp. Here we are.
I am joined, of course, by my To All The Boys companion Adam. I hope he can forgive me.
These are audio files that are meant to be listened to along with the show.