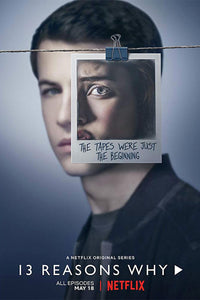 13 Reasons Why: Season 2 (Commentary Tracks)
---
HANNAH AND TIGERS AND TAPES, OH MY!!
You know what time it is: Hannah's back with a brand new track, and so are we! 13 more commentary tracks for 13 more reasons why! Season 2 has finally arrived on Netflix and we hope you're as excited as we are to find out where the hell they are possibly going with this...
Don't forget to butter your popcorn - but not TOO much - and enjoy!
These are audio files that are meant to be listened to along with the show.