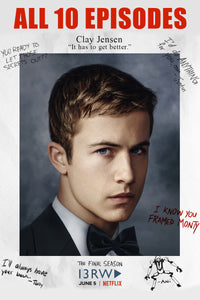 13 Reasons Why: Season 4 (Commentary Tracks)
---
Not only is the world ending, but our time at Liberty High is ending as well.

Let's fucking go (tigers).
13 Reasons Why
is back for its final season and they have officially given up on the original purpose of the series. Join Eric and Miles for what can only be described as the wildest season of a show you will ever witness. It is truly unbelievable and we do indeed stan.
These are audio files that are meant to be listened to along with the show.