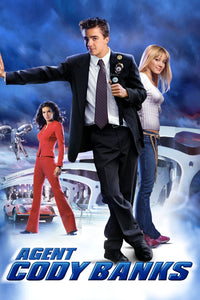 Agent Cody Banks 1 & 2 (Commentary Tracks)
---
Recorded live in Toronto!
After many requests over the past few years, we decided to finally dive into the Agent Cody Banks franchise for our two back-to-back Toronto shows - both of which were sold out! So THANK YOU so much for coming out if you were there and we hope you enjoy reliving the magic. While we were pleased to discover that Agent Cody Banks is still a childhood classic, the sequel, unfortunately, is not.
This is an audio file that is meant to be listened to along with the movie.