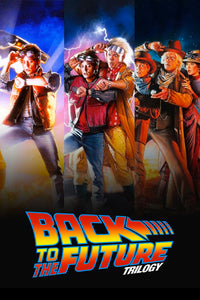 Back to the Future Trilogy (Commentary Tracks)
---
All three Back to the Future movies!!!
Many years ago, the three of us recorded commentary tracks for Back to the Future and Back to the Future Part II, but we never got around to Back to the Future Part III... until now! Finally, Jake Baldino & Mike Peterson are back to wrap up this classic trilogy, which culminates in a western that actually holds up a lot better than we remember from when we were kids!

This is an audio file that is meant to be listened to along with the movie.