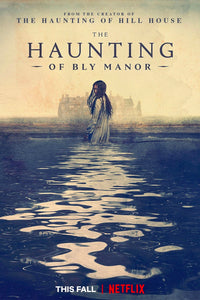 The Haunting of Bly Manor (Commentary Tracks)
---
The Haunting of Hill House was one of the scariest and most fun shows we've seen, so Miles & I were extremely excited to binge The Haunting of Bly Manor! While it's very different than the previous unrelated season, it's still a spooky good time with lots of twists, turns, and... urns?!
That's right, ghosts galore hunny!
But some ghosts are in your heart, y'know?
And other ghosts are actually ghouls.
Hope you enjoy watching the latest Haunting season with us! Goodbly!
- Eric
These are audio files that are meant to be listened to along with the show.