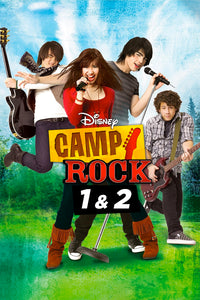 Camp Rock Series (Commentary Tracks)
---
"With Kevin Jonas"
Somehow I never saw the Camp Rock movies growing up, and I know so little about them that I thought there was a full trilogy. Nope! Only two! Maybe I thought there were three movies because there are three Jonas Brothers? Nope! Four! But that's besides the point.
It's finally time to get caught up on this classic DCOM franchise, and ya gal Gwen is back to rock tf out with me!
This is an audio file that is meant to be listened to along with the movie.