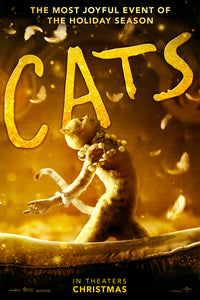 Cats (Commentary Track)
---
There is truly nothing quite like Cats, and thank God for that. Whether you voluntarily saw it in theaters or were forced to watch it in prison, you can't possibly forget the experience.
But did you know that some people... liked it?
Meet Katherine. She does her best to explain to me and Miles why we should actually love Cats, and perhaps by the end of this track she will even convert you.