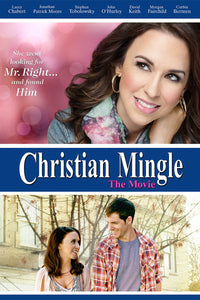 Christian Mingle: The Movie (Commentary Track)
---
Recorded live at SXSW!
Let's all give 🙏 thanks 🙏 for this feature length film adapted from the religious dating app Christian Mingle... as well as for our first ever LIVE commentary track!
We watched this rollercoaster of a movie with a live audience in Austin, Texas during SXSW 2019, and what an experience it was. In fact, the show was such a rush that neither of us remember all that much from it, but I do know for a fact that there's some questionable racial elements in the movie somewhere.
Can I get an AMEN!?
This is an audio file that is meant to be listened to along with the movie.