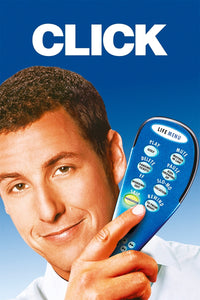 Click (Commentary Track)
---
Ready for a cry-a-long?
I haven't seen Adam Sandler's Click since it was released in theaters 17 years ago, and I all can remember about it is that it made me cry. No idea why, but we're about to find out...
I am joined by one of my fav YouTubers, Tim of TimotheeReacts! Will he find this movie as emotional as I did long ago? Will I?!
This is an audio file that is meant to be listened to along with the movie.