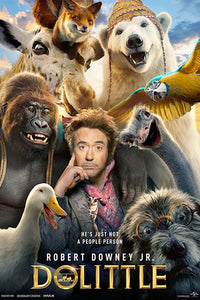 Dolittle (Commentary Track)
---
Do less.
Good news: we're watching one of the Top 10 Highest Grossing Films of 2020!
Bad news: it's Dolittle!
Robert Downey Jr. could have done anything in the world following the end of his run as Iron Man. Literally anything. But he did Dolittle. It's bad, guys. Real bad. And not even RDJ can salvage it.
I am truly sorry to put you through this, but at least we've got Micah back!
This is an audio file that is meant to be listened to along with the movie.