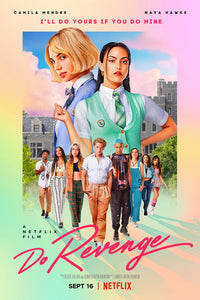 Do Revenge (Commentary Track)
---
Wake up babe, new hot teens Netflix movie just dropped!
I heard some good things about Do Revenge and brought Derick in to see what it was all about. The usual Netflix nonsense? Or something more? I feel like we've been through this exact situation time and again, so forgive me if I'm skeptical...
These are audio files that are meant to be listened to along with the show.