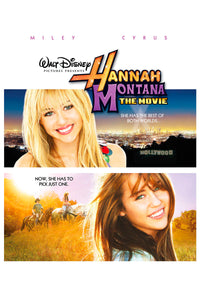 Hannah Montana: The Movie (Commentary Track)
---
AKA the extended music video for The Climb
It's a GNO, hunny! Cowgirl Gwen returns to sing and dance along to the film that inspired Hereditary, Hannah Montana: The Movie. Don't know what the fuck that means? You will.
Miley and Hannah both enter the ring, but only one exits. Which hair color will win?!
Also don't worry, we get our Vanessa's straight by the end of the first act. 🙄
This is an audio file that is meant to be listened to along with the movie.