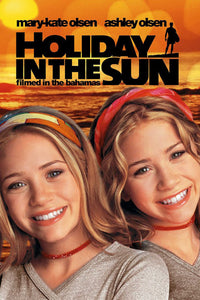 Holiday in the Sun (Commentary Track)
---
Stop splashing!
Watching this as an adult, it is immediately clear that Holiday in the Sun is literally just an advertisement for the vacation resort they filmed at. Other than that? It's a goddamn masterpiece.
My sister Jill and I have been dying to record a commentary track for this Mary Kate and Ashley classic forever, so we're very excited to bring you what may only be the first in a series of MK&A tracks...
Or perhaps this taught us it's a bad idea. Who knows. Enjoy!
This is an audio file that is meant to be listened to along with the movie.