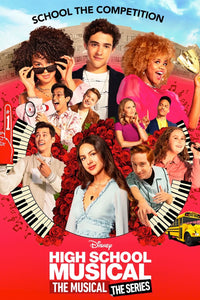 High School Musical: The Musical: The Series - Season 2 (Commentary Tracks)
---
Sequel time!!
Derick & I had a blast revisiting the first HSM movie in season 1 of High School Musical: The Musical: The Series so we're excited to dive into season 2, but I'm especially excited because my favorite HSM movie is the second one! I can't wait for the summer vibes and to hear them sing all my favorite songs like Bet On It, Work This Out, and I Don't Dance!!!!!
I mean they did High School Musical in the first season, so they'll do High School Musical 2 in the second... right?
These are audio files that are meant to be listened to along with the show.