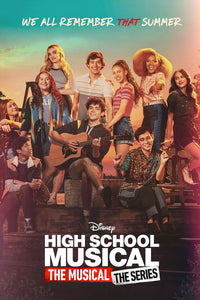 High School Musical: The Musical: The Series - Season 3 (Commentary Tracks)
---
Summer can only mean one thing...
While I'm still upset that they bailed on HSM2 in the previous season, knowing that season 3 of High School Musical: The Musical: The Series takes place at summer camp has me feeling much better about finally getting to see my favorite HSM2 songs done justice. What else could they possibly do for a summer theme?!
Derick & I are ready to sing and dance and have the best summer of our lives!!
These are audio files that are meant to be listened to along with the show.