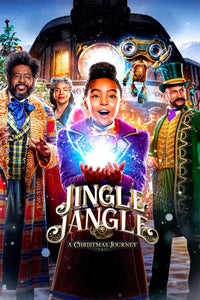 Jingle Jangle: A Christmas Journey (Commentary Track)
---
Keep the Christ in A Christmas Journey!
The Showmen are back together once again to don their Greatest Snowman hats and tweak-a-long to Jingle Jangle: A Christmas Journey!
This holiday musical came and went on Netflix and nobody really talked about it, so we're bringing it back around to make sure nobody misses out on Magic Man G. Seriously, what an incredible song.
And that dancing tho! ... wait, what's that? This has the same choreographer from The Greatest Showman?! Well I'll be damned, it's a Christmas miracle!!!
This is an audio file that is meant to be listened to along with the movie.