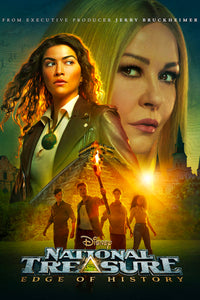 National Treasure: Edge of History: Season 1 (Commentary Tracks)
---
Bring on the Bartha!
I can't believe we've got more mysteries to solve in the new Disney+ series National Treasure: Edge of History! Micah is back to find out if Nic Cage shows up for even a second, but it's not looking good...
Wait... where the hell is Bartha?
These are audio files that are meant to be listened to along with the show.