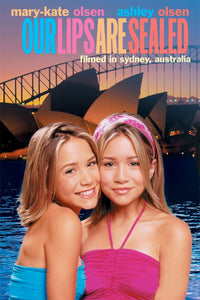 Our Lips Are Sealed (Commentary Track)
---
G'day, mates! Who's ready to go down unda?!
That's right! We're following our favorite duo from the Bahamas to Australia, where they're hiding out from criminals after being dropped into the witness protection program. Crikey!!
And of course it ain't a Mary Kate & Ashley commentary track without my sister Jill!
This is an audio file that is meant to be listened to along with the movie.