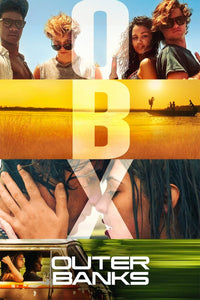 Outer Banks: Season 1 (Commentary Tracks)
---
This new series Outer Banks has been in the Netflix Top 10 for weeks, if not months, but I haven't heard a single person talk about it in the real world. Curiosity got the best of me, so I decided to check it out and WOW! Not only is this a super entertaining show, but these are easily my favorite commentary tracks in a long time.
Adventure. Romance. Missing dads. Everything you could hope for in a Netflix series, Outer Banks has it in spades. This is truly the ultimate quarantined summer escape!
For the full experience, make sure you have a hat and a solo cup ready at all times, and be prepared to learn a brand new dab that I created.
These are audio files that are meant to be listened to along with the show.