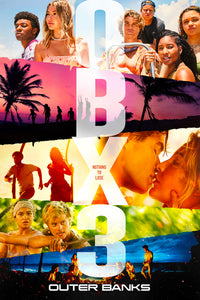 Outer Banks: Season 3 (Commentary Tracks)
---
Hats and solo cups at the ready!
Daddy's home in season 3 of Outer Banks! That's right, it turns out that John B's missing dad is not only alive and well, but still hunting treasure. Like father, like pogue!
My sister Jill is back for one of our absolute favorite series, and the best part?? This is the first season of Outer Banks that we can watch comfortably knowing it isn't the last! You can't kill a pogue!!!
These are audio files that are meant to be listened to along with the show.