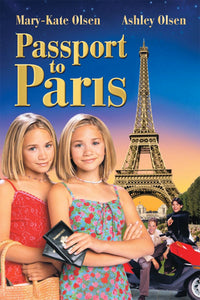 Passport to Paris (Commentary Track)
---
How many more places can these gals go?!
After Jill's disappointment with Mary Kate & Ashley's trip to Rome, she demanded a quick turnaround to prove that they've still got it with Passport to Paris!
Any idea where the twins are going this time? You guessed it: Paris.
And you know there are gonna be boys, otherwise why would we even be watching?! 😍
This is an audio file that is meant to be listened to along with the movie.