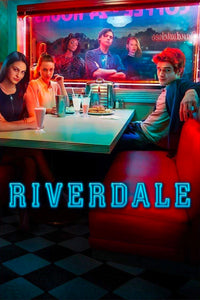 Riverdale (Commentary Tracks)
---
DON'T WANT TO BUY ALL 7 SEASONS? CLICK BELOW FOR INDIVIDUAL TRACKS:
Season 1
Season 2
Season 3
Season 4
Season 5
Season 6
Season 7
Based on the Archie Comics Characters…?
In 2013, Jake, Mike, and I had the idea to watch only the first and last episodes of a show and then try to figure out what we missed in between. We started with Secret Life of the American Teenager, and the results were wild.
Now, 10 years later, we're bringing the idea back for…
Riverdale.
"Wait isn't that the little TV show they made a while back about those old Archie comics?" Oh hunny. You have no fucking idea.
If I listed any of the insane shit that we have witnessed while watching the first and last episodes of every season of this show, you would not believe me. This is truly an unbelievable PMI journey for the ages.
These are audio files that are meant to be listened to along with the show.