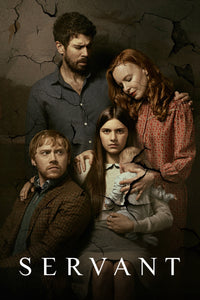 Servant: Season 2 (Commentary Tracks)
---
The fake boys are back!
Our second favorite The Boy is missing in action in season 2 of Apple TV+'s M. Night Shyamalan's Servant!
For better or worse, it is impossible to predict what's going to happen next in this show.
Will we finally learn once and for all if Jericho is a real Boy? What exactly is Ron Weasley up to? And how many Apple products can one family own?!
Jared is back to demand answers to all of the above and so much more...
These are audio files that are meant to be listened to along with the movie.