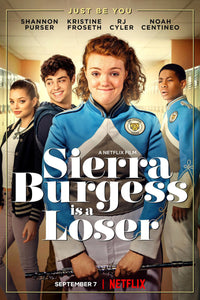 Sierra Burgess is a Loser (Commentary Track)
---
Sierra Burgess isn't a loser. She's a manipulative sociopath!!
We hate to use the term "problematic" unironically but WOW is this Netflix movie extremely troubling. Get this: the main character essentially catfishes an unsuspecting guy and the moral of the story is that body-shaming is bad? Or something? It's truly insane, but at least it's more exciting than that snoozefest To All the Boys I've Loved Before! 🙏
This is an audio file that is meant to be listened to along with the movie.