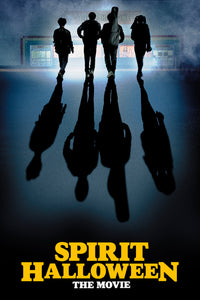 Spirit Halloween: The Movie (Commentary Track)
---
Apologies to all Draculas...
First they took over your local abandoned Radio Shack to make sure you can pick up that last-minute strobe light on Halloween, and now they're making feature films. That's right, it's time for Spirit Halloween: The Movie!
My old Halloween pal Kevin is back to see if this seasonal retailer has what it takes to make an actual movie, as well as sip on some brightly colored drinks, and, of course, spookify some more pop songs.
This is an audio file that is meant to be listened to along with the movie.