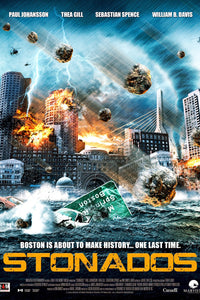 Stonados (Commentary Track)
---
Recorded live in Boston!
Everyone remain calm! According to my research, the only city impacted by Stonados is Boston... WHICH IS WHERE WE RECORDED THIS LIVE COMMENTARY TRACK OH NOOOOO!!! That's right, no other Boston-related films came to mind when planning this live performance earlier this year. We have no regrets.
This is an audio file that is meant to be listened to along with the movie.