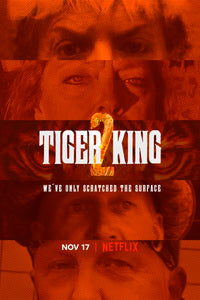 Tiger King: Season 2 (Commentary Tracks)
---
The Return of the King

Joe Exotic, Carole Baskin, and Tim Stark are back for more in Tiger King 2! What, you don't remember Tim Stark? Well get ready, because you're getting a lot more of him than Joe or Carole in this entirely unnecessary follow-up to one of 2020's most popular series.
Yes, that was only last year.
These are audio files that are meant to be listened to along with the movie.