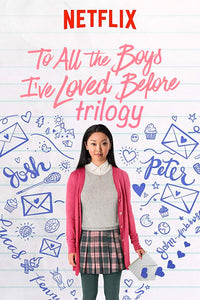 To All the Boys Trilogy (Commentary Tracks)
---
To all the boys who are forced to watch these movies, we stand with you in solidarity.
Girls too, I guess.
These Netflix movies are some of the most boring things we have ever sat through but are somehow super popular? We were truly pushed to the edge.
For the second and third flicks, my buddy Adam is back to help me put this sleepy little trilogy to bed once and for all...
Already own our commentary tracks for To All the Boys 1 & 2 and want to complete the collection? Click here to purchase our track for To All the Boys 3!
These are audio files that are meant to be listened to along with the movie.