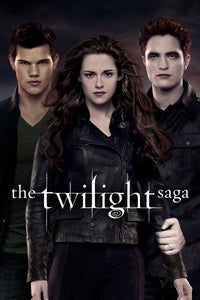 Twilight Saga (Commentary Tracks)
---
Say it... out loud... COMMENTARY TRACKS FOR THE ENTIRE TWILIGHT SAGA!!
Yeah, we know: Twilight sucks. But so do vampires, if you think about it. And deep down, that's what this is all about: sexy, sparkly vampires. Back in the day, I used to love Twilight: I read all the books, I went to see the movies at midnight, and I got millions of views on my reaction to the New Moon trailer.
Now, just in time for Valentine's Day, I'm inviting you to rewatch the entire Twilight Saga with me and Jacob, who has never seen any of them before. Does one of us love them and the other loathe them? Will you be #TeamJacob or #TeamEric?
These are audio files that are meant to be listened to along with the movies.