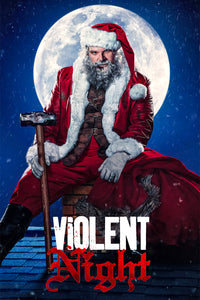 Violent Night (Commentary Track)
---
Happy Hellidays!
Why does David Harbour exclusively play red characters? Hellboy, the red guy from Black Widow, and now Santa Claus? Hey I'm not complaining, because he plays a damn good bad Santa in Violent Night!

Very much not for good little boys and girls, this R-rated Christmas romp takes us all the way from the North Pole to basically one room of a house where jolly old St. Nick is forced to fuck shit up.
Miles joined me at the drive-in to start the holiday season off with a bang. Like literally, there are a lot of guns in the movie. And a big ass hammer!
This is an audio file that is meant to be listened to along with the movie.